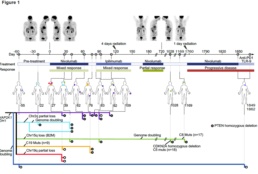 Genomic, immunologic, and functional evolution of resistance to immunotherapy in a melanoma exceptional responder.
Liu D, Lin JR, Kasumova GG, Heyde A, Shi A, Kraya A, Zhang G, Moll T, Frederick DT, Chen YA, Schapiro D, Wang S, Bi K, Sahu A, Mei S, Miao B, Sharova T, Kim T, Fadden R, Lawrence D, Hoang MP, Cahill DP, Malehmir M, Lian C, Ruppin E, Izar B, Herlyn M, Nowak MA, Van Allen EM, Nathanson K, Flaherty KT, Sullivan RJ, Kellis M, Sorger PK, Boland GM.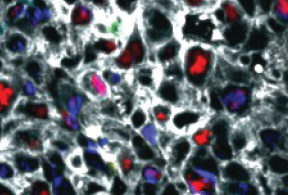 Differentiating macrophages are regulated by PARP inhibitors and can be harnessed to overcome PARP-inhibitor resistance in BRCA-associated triple-negative breast cancer.
Mehta AK, Cheney EM, Hartl CA, Pantelidou C, Oliwa M, Castrillon JA, Lin J-R, Hurst KE, de Oliveira Taveira M, Johnson NT, Oldham WM, Kalocsay M, Berberich MJ, Boswell SA, Kothari A, Johnson S, Dillon DA, Lipschitz M, Gross BP, Rodig S, Santagata S, Garber JE, Tung N, Thaxton JE, Mittendorf EA, Sorger PK, Shapiro GI, Guerriero JL.
Nat Cancer. [in revision]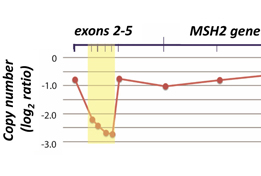 Mismatch repair deficiency in high-grade meningioma: a rare but recurrent event associated with dramatic immune activation and clinical response to PD-1 blockade.
Dunn IF, Du Z, Touat M, Sisti MB, Wen PY, Umeton R, Dubuc AM, Ducar M, Canoll PD, Severson E, Elvin JA, Ramkissoon S.H, Lin JR, Cabrera L, Acevedo B, Sorger PK, Ligon KL, Santagata S, Reardon DA.
JCO Precis Oncol. 2018. doi: 10.1200/PO.18.00190. PMID: 30801050. PMCID: PMC6383717.